Celebrate the Natural Beauty of Grays Harbor During Horns and Hooks Outdoor Days

Located at the Grays Harbor Fairgrounds, this event is sure to get you excited to explore and experience the wilderness all around the Pacific Northwest. With great food, awesome drinks, fantastic vendors and amazing music, Horns and Hooks Outdoor Days promises to be the nature event of the spring. If you love the natural beauty of Grays Harbor and beyond, you do not want to miss this event. Partnering with Grays Harbor Tourism and Youth Outdoors Unlimited, this promises to be an great weekend for the entire family.
Horns and Hooks Outdoor Days is an event geared toward those who enjoy an active, outdoor lifestyle, including hiking, fishing, bird watching, hunting, clamming, camping, shooting, and archery. Families who love being in nature will find plenty of informative vendors and engaging activities at this event.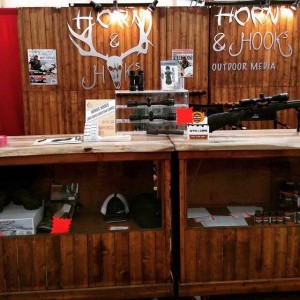 The cost to attend is just $10 for guests 16 and older, while it is free for anyone 15 and younger."This event is to promote the great outdoors in the greater Grays Harbor County area and bring some exciting new exhibitors, vendors, attractions, and entertainment to the area," explains Rex Peterson of Horns and Hooks. "We want to expose as many people as possible to the great outdoors throughout the area and the unforgettable opportunities we have in the area for people to enjoy."
Horns and Hooks Outdoor Days has tons of activities for guests of all ages. Adults will enjoy the booths, seminars, guides, outfitters and deals on fantastic gear. This year's event will have informational seminars from professional guides and outfitters, a 3D Archery Range organized by Youth Outdoors Unlimited, a free kids trout pond, a BB gun range, and kids archery.  Read more here:  http://www.graysharbortalk.com/2016/04/19/outdoor-days-grays-harbor/